CareCo Cruiser 6-8mph Mobility Scooter
Product Features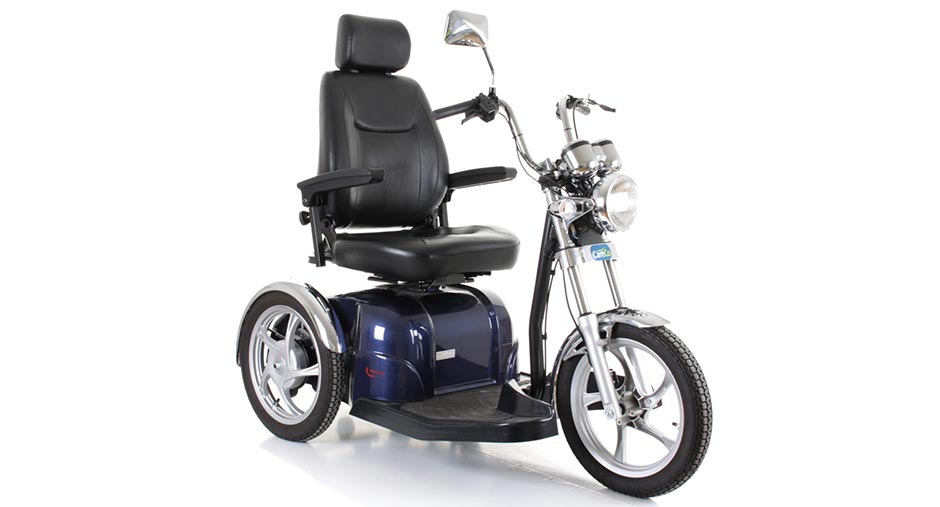 The Cruiser 6-8mph Mobility Scooter is capable of a top speed of 8mph. This scooter can be used on the road allowing you to go further distances than other types of mobility scooters

The Cruiser 6-8mph Mobility can carry a passenger on  full charge up to 25 miles. The maximum distance does depend on the user weight and terrain you are travelling on.

The Cruiser is a robust 6-8mph mobility scooter with a maximum user weight of 28 stone. With suspension and a comfortable seat you are assured of a comfortable journey.
CareCo Cruiser 6-8mph Mobility Scooter
Drawing from the leading designs of the Motorcycle industry the CareCo Cruiser Mobility Scooter moves away from the traditional build of the mobility scooter in order to create a more desirable and exciting driving experience. The Cruiser Mobility Scooter is our modern design 8mph scooter that includes all the tried and tested benefits of the CareCo range. This easy to operate vehicle provides state of the art performance and will give years of dependable service.
Advanced Dashboard
The CareCo Cruiser is fitted with an advanced dashboard that lets you control the speed of your scooter and provides information about your mobility scooter.
CareCo Cruiser Suspension
The Cruiser is fitted with suspension that reduces the friction felt when riding on the mobility scooter ensuring a comfortable journey.
Visit our blog
Buying the CareCo Cruiser Mobility Scooter?