Days ST1 Travel Mobility Scooter
TRAVEL MOBILITY SCOOTER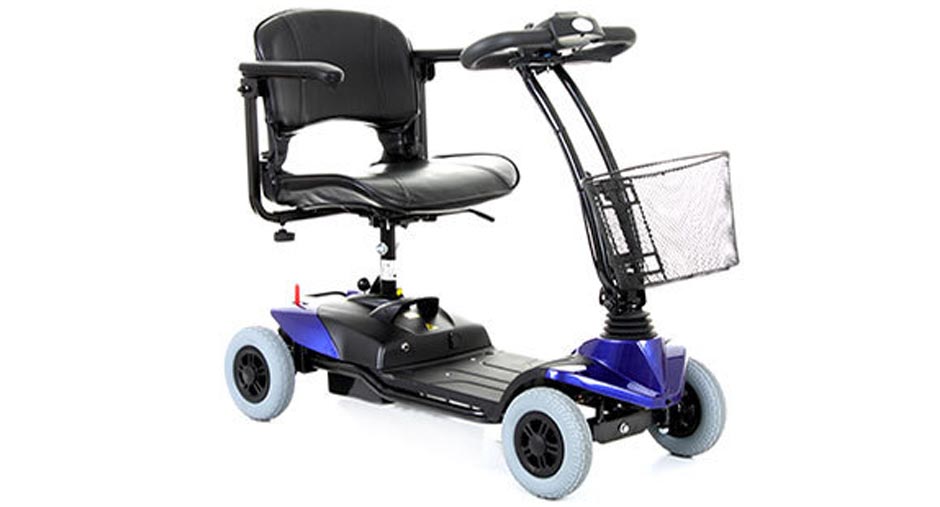 Speed
The Days ST1 travel mobility scooter is capable of a top speed of 4mph. This scooter can be used on pavements for shopping or transported easily for days out.

Maximum Range
The Days ST1 travel scooter can carry a passenger on full charge up to 6 miles. The maximum distance does depend on the user weight and terrain you are traveling on.

Maximum Weight
The Days ST1 is a robust travel scooter with a maximum user weight of 18 stone 2lbs. With a comfortable seat you are assured of a pleasant journey.
Days ST1 Travel Mobility Scooter
The Days ST1 is a versatile travel mobility scooter. With it's easy splitting system it can be broken down into easier to manage parts. This makes putting it into the boot of your car far easier.
On a full charge the scooter can carry a user with a weight of 18 stone 2 lbs up to 6 miles. The batteries can be charge off the scooter or 'off-board'. This means you can remove only the battery for charge and leave the rest of the mobility scooter in your car boot.
Days ST1 Travel Mobility Scooter
PRODUCT FEATURES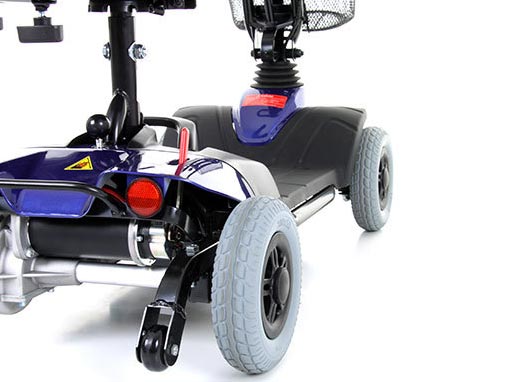 Transportable
The Days ST1 can be dismantled into smaller manageable pieces that fit smugly into the boot of most of today's cars.
Whether you are planning a day trip or just simply popping to the shops you'll find the Days ST1 travel scooter will get you there in both comfort and style.
Simple Controls
The Days ST1 travel scooter tiller displays the battery charge level and has a horn to warn others you are there.
The variable speed control is also fitted to the tiller allowing you to slow or increase your speed. This is a great safety feature if you are in a busy shopping center with many pedestrians. You can slow your speed to ensure you maintain a slow walking pace speed.
With its compact size the Days ST1 scooter is perfect for a day trip with the family or simply nipping to the shops.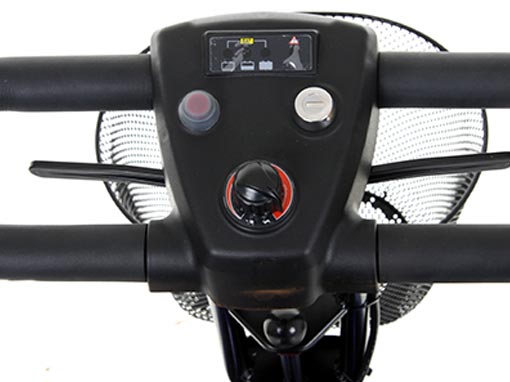 Buying the Days ST1 Travel Scooter?