iWhizz Travel Mobility Scooter
FOLDING TRAVEL MOBILITY SCOOTER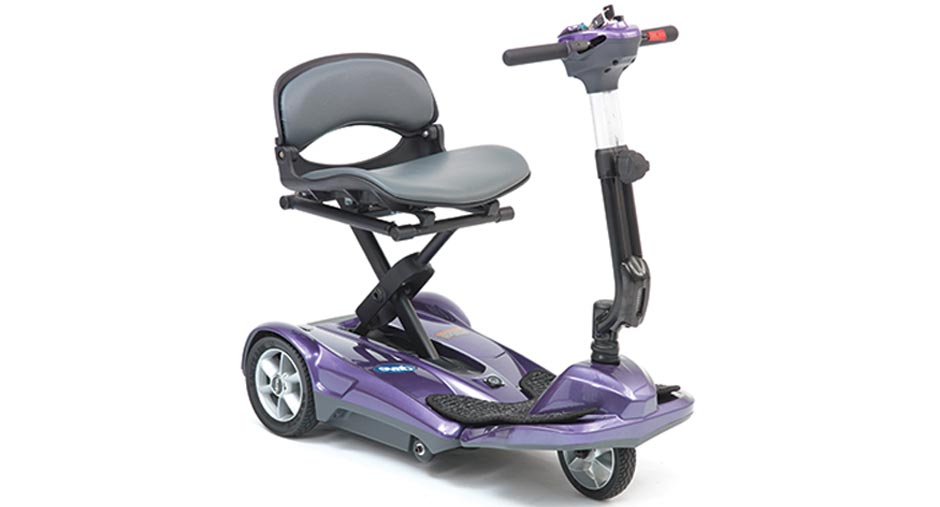 Speed
The iWhizz travel mobility scooter is capable of a top speed of 4mph. This scooter can be used on cruise ships, for shopping or easily transported for days out.

Maximum Range
The mobility scooter can carry a passenger on full charge up to 6 miles. The maximum distance does depend on the user weight and terrain you are traveling on.

Maximum Weight
The iWhizz is a robust travel mobility scooter with a maximum user weight of 18 stone 21lbs. With it's comfortable padded seat you are assured of a pleasant journey.
iWhizz Travel Mobility Scooter
The Drive iWhizz travel scooter has an innovative electronic folding system. At the touch of a button and just 20 seconds later you have your iWhizz scooter folded for storage or transport or unfolded ready to ride away. The folding mechanism can be started using a key fob or a button at the rear of the scooter.
With your safety in mind the iWhizz folding travel scooter has many features as standard. There's an anti roll-back system to help you negotiate hills and gradients with complete control. There's a handy anti-slip carpet to ensure your feet remain firmly on the scooter. No need to worry about getting a flat tyre. The iWhizz has solid tyres on sporty 8 inch alloy wheels.
The turning radius for the iWhizz is just 31 inches, great for navigating shop isles, cruise ship decks or pavements. With its airplane safe batteries you can take your iWhizz abroad if you are travelling abroad.
iWhizz Travel Mobility Scooter
PRODUCT FEATURES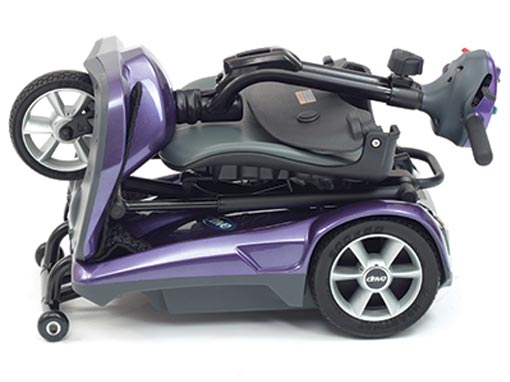 Transportable
Portable at the touch of a button! The iWhizz folds by simply clicking a button on the key fob or a button located at the rear of the scooter.
When folded the iWhizz travel scooter is compact, light and easy to fit into a car boot or suitcase.
If you're in a rush within 20 seconds your iWhizz is either folded ready for transport or unfolded ready for action.
Holiday Safe
The iWhizz travel scooter has airplane safe batteries meaning you can take your mobility scooter on an aircraft without hassle.
Being so compact it's perfect for a holiday away on a cruise ship, coach trip or just popping down to the shops!
Visit our blog
Buying the iWhizz Travel Scooter?