Travelux Explor Folding Mobility Scooter
FOLDING TRAVEL MOBILITY SCOOTER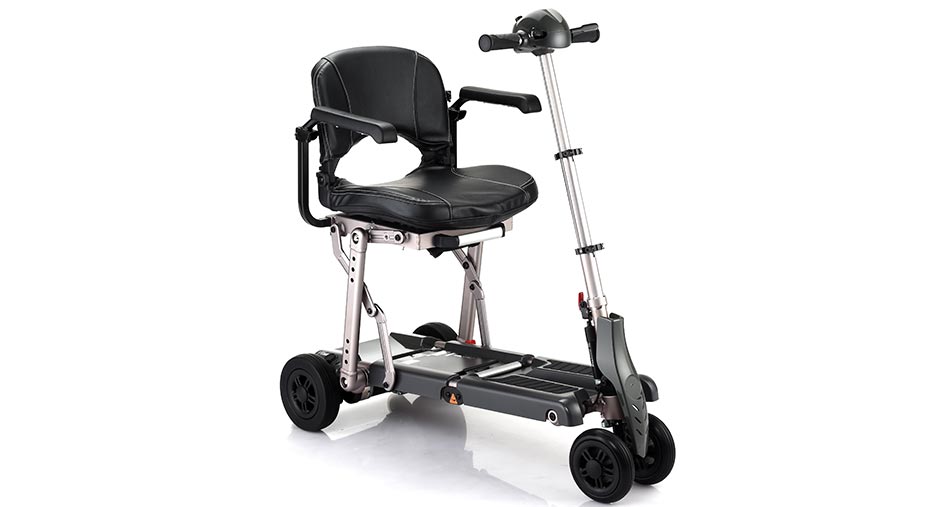 The Travelux Explor Folding Scooter is capable of a top speed of 4mph. This scooter can be used on pavements  for shopping or transported easily for days out.

Maximum Range
The Travelux Explor scooter can carry a passenger on  full charge up to 11 miles. The maximum distance does depend on the user weight and terrain you are travelling on.

Maximum Weight
The Travelux Explor is a robust folding mobility scooter with a maximum user weight of 18 stone. Ideal for cruise ship holidays, day trips and of course shopping.
Travelux Explor Folding Travel Scooter
This cleverly designed travel mobility scooter folds down into an easy to manage compact size that facilitates storage in tight places and makes it possible to transport the mobility scooter. The Explor comes with a convenient suitcase that lets you both store the mobility scooter away but also take it with you on the go. This is particularly useful when travelling on a train or going on an airplane as it can be moved with ease and can be stored away when in tight spaces.
Travelux Explor Travel Scooter
PRODUCT FEATURES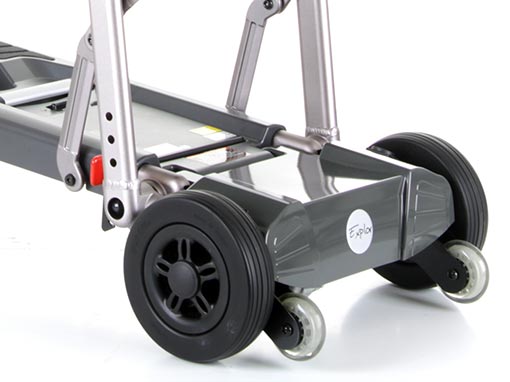 Height Adjustable Tiller
The Travelux Explor folding mobility scooter has a height adjustable steering tiller so that it can be optimised to suit the individual user's requirements.
Folds Down
The Explor folds down in seconds at the simple push of a button making it easy to store in the boot of a car or the hold of a plane, perfect for taking with you on holiday.
Visit our blog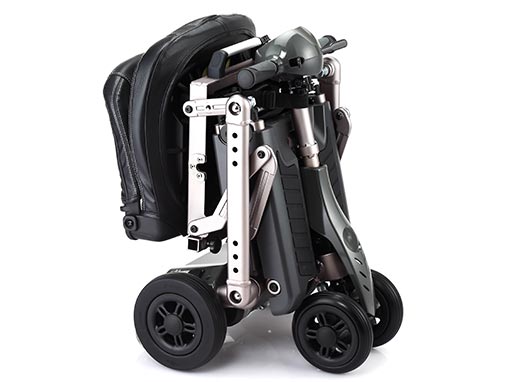 Buying a Travelux Explor Folding Mobility Scooter?