Zoom Travel Mobility Scooter
TRAVEL MOBILITY SCOOTER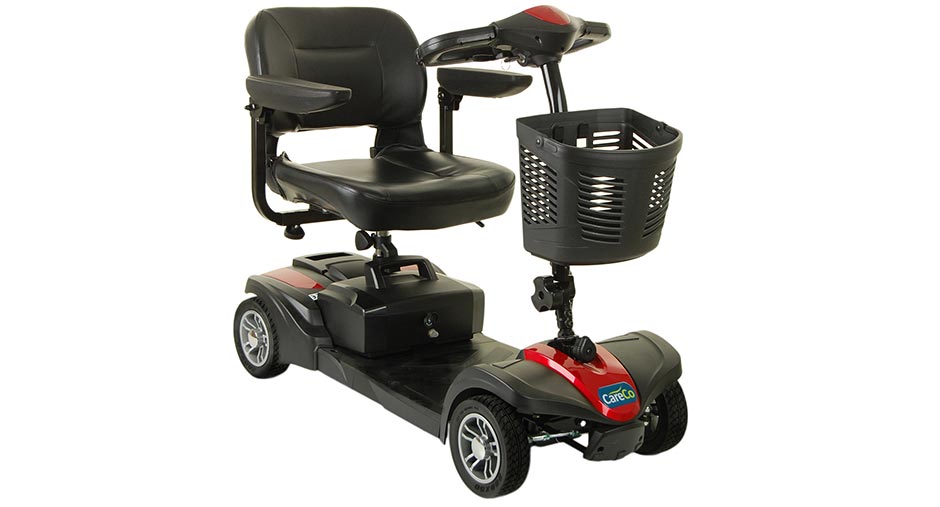 Speed
The Zoom Travel Scooter is capable of a top speed of 4mph. This scooter can be used on pavements  for shopping or transported easily for days out.

Maximum Range
The Zoom Travel Scooter can carry a passenger on  full charge up to 10 miles. The maximum distance does depend on the user weight and terrain you are travelling on.

Maximum Weight
The Zoom is a robust travel mobility scooter with a maximum user weight of 20 stone. With suspension and a comfortable seat you are assured of a comfortable journey.
Zoom Travel Mobility Scooter
The Zoom Travel Scooter is the first mobility scooter to be equipped with the next generation splitting mechanism. What this means is that you can separate the two largest parts of the mobility scooter with the simple pull of a lever. This is great for going out as you can break down the Zoom Travel Scooter in seconds and then due to its light weight; easily transport it to and store in the boot of your car. Even where there is limited space in your car boot the Zoom Travel Scooter will have no trouble fitting as it breaks down into five light and easy to manage pieces.
Zoom Travel Scooter
PRODUCT FEATURES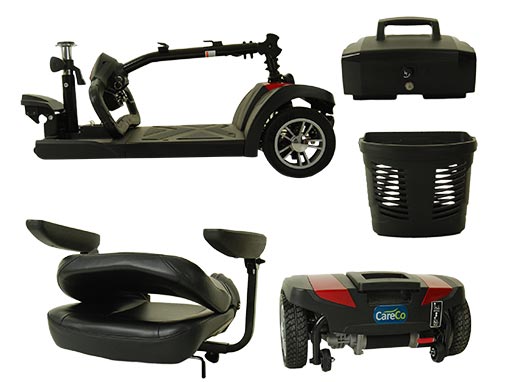 Zoom Mobility Scooter Breaks Down
The Zoom can be broken into five manageable pieces.
This makes the Zoom ideal for storing and also taking with you in the boot of your car.
As a result the Zoom is the perfect mobility scooter for days trips and going on holiday.
Delta Tiller
The Zoom is complete with a delta tiller bar that makes driving  easier, particularly useful if you suffer from an aliment in your hands such as arthritis.
Visit our blog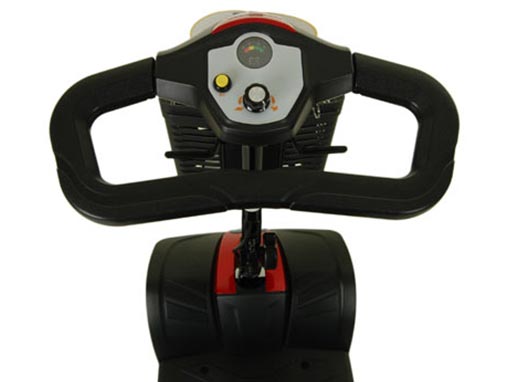 Buying the Zoom Travel Mobility Scooter?