Drive Scout 3 Travel Scooter
TRAVEL MOBILITY SCOOTER

Speed
The Drive Scout 3 Travel Mobility Scooter is capable of a top speed of 4mph. This scooter can be used on pavements, for shopping or transported easily for days out.

Maximum Range
The Scout 3 Travel Scooter can carry a passenger on  full charge up to 10 miles. The maximum distance does depend on the user weight and terrain you are travelling on.

Maximum Weight
The Scout 3 is a robust travel mobility scooter with a maximum user weight of 20 stone 7lbs. With the comfy swivel seat you are assured of a smooth journey.
Drive Scout 3 Travel Mobility Scooter
Drive have incorporated the highly functional next-generation splitting mechanism into the Scout 3, allowing you to assemble and disassemble the whole scooter quickly and effortlessly. It's the perfect feature for those after a transportable and easily stored mobility scooter. The removable battery pack is also very useful, with its easy-carry handle and locking mechanism. For extra convenience, you can choose between off- and on-board charging, which is great for those with limited outdoor storage space.
Drive Scout 3 Travel Mobility Scooter
PRODUCT FEATURES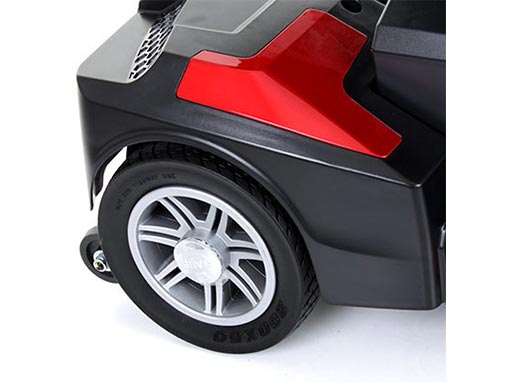 Transportable
The Scout 3 travel mobility scooter can be broken into five manageable pieces.
This makes the Scout 3 ideal for storing and also taking with you in the boot of your car.
As a result the Scout 3 is the perfect mobility scooter for days trips and going on holiday.
Off Board Charging
The Scout 3 travel mobility scooter comes with off board charging meaning that the battery can be removed from the scooter and charged elsewhere.
For this reason the Scout 3 can be left stored away in either your home or the boot of the car while it is being charged.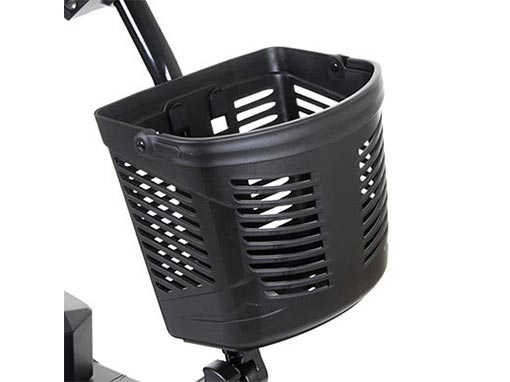 Buying the Scout 3 Travel Mobility Scooter?