Scootcase Travel Mobility Scooter
FOLDING TRAVEL MOBILITY SCOOTER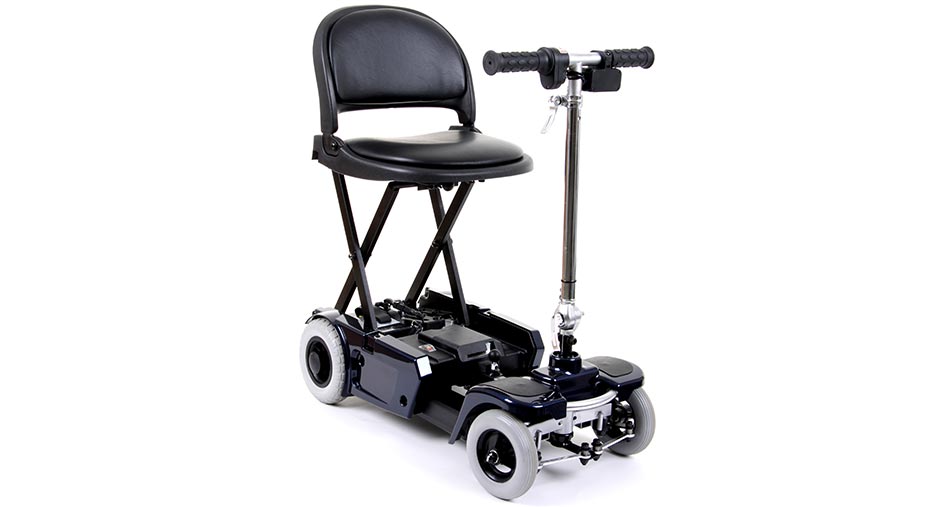 Speed
The Scootcase Travel Mobility Scooter is capable of a top speed of 4mph. This scooter can be used on pavements  for shopping or transported easily for days out.

Maximum Range
The Scootcase Travel Mobility Scooter can carry a passenger on full charge up to 6 miles. The maximum distance does depend on the user weight and terrain you are travelling on.

Maximum Weight
The Scootcase is a robust travel mobility scooter with a maximum user weight of 15 stone 10lbs. With a comfortable seat you are assured of a pleasant journey.
Scootcase Travel Mobility Scooter
If you are looking for the latest in modern lightweight compact folding travel scooters then look no further, the CareCo Scootcase is here! The Scootcase is designed to be the ultimate affordable and easy to setup travel scooter on the market today. The batteries are airplane safe and with the entire scooter weighing in at mere 22.6kg its light enough to take your mobility scooter with you and enjoy your holiday wherever you are. The suitcase weighs just 8.7kg bringing the total travel weight to just over 31kg to take with you.
Scootcase Travel Mobility Scooter
PRODUCT FEATURES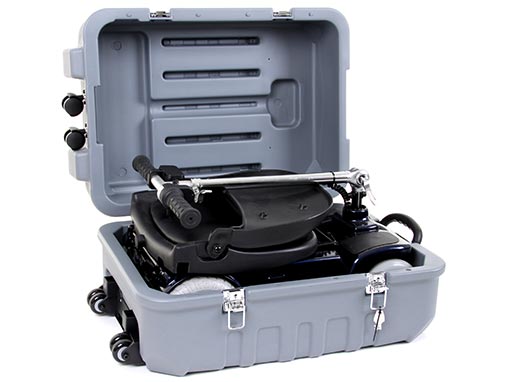 Transportable
The Scootcase can be folded down into a compact size that fits smugly into the included suitcase.
This makes the Scootcase ideal for storing and also taking with you in the boot of your car.
As a result the Scootcase is the perfect mobility scooter for days trips and going on holiday.
Holiday Safe
The Scootcase has air plane safe batteries that means you can take the scooter on an air craft without hassle.
Also perfect for cruise ship holidays or coach trips with its compact size.