Titan Mobility Scooter
6-8MPH MOBILITY SCOOTER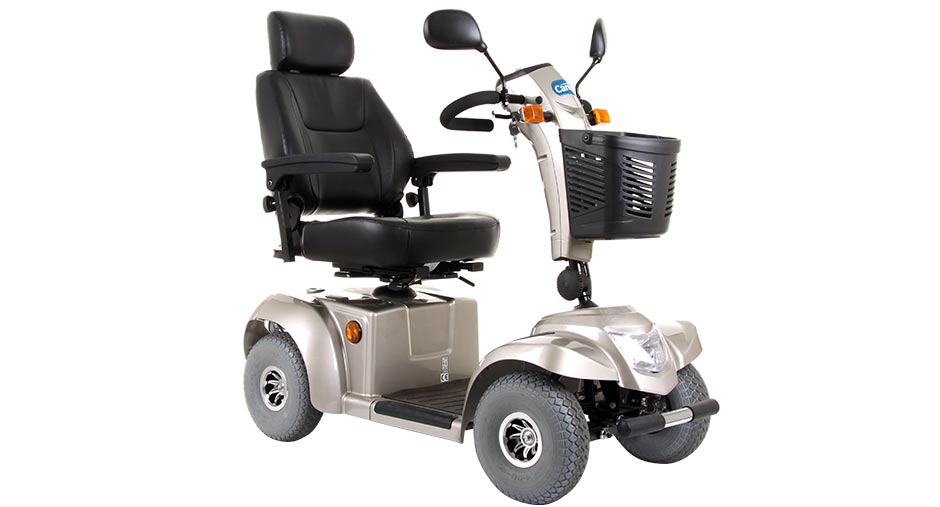 Speed
The Titan Scooter is capable of a top speed of 8mph. This scooter can be used on the road allowing you to go further distances than other types of mobility scooters

Maximum Range
The Titan Scooter can carry a passenger on  full charge up to 20 miles. The maximum distance does depend on the user weight and terrain you are travelling on.

Maximum Weight
The Titan is a robust 6-8mph mobility scooter with a maximum user weight of 21 stone 6 lbs. With suspension and a comfortable seat you are assured of a smooth journey.
Titan 6-8mph Mobility Scooter
Complete with an array of features the Titan has a fully adjustable captain's seat and headrest to provide maximum comfort for the users while ensuring safety by swivelling to allow easy access to the scooter. Additionally the Titan has many other useful features including font lights, rear view mirror and a helpful shopping basket.
The all round suspension keeps your ride smooth and bump free, shopping basket for carrying your shopping or other items you wish to carry on your journey.
Titan Mobility Scooter
PRODUCT FEATURES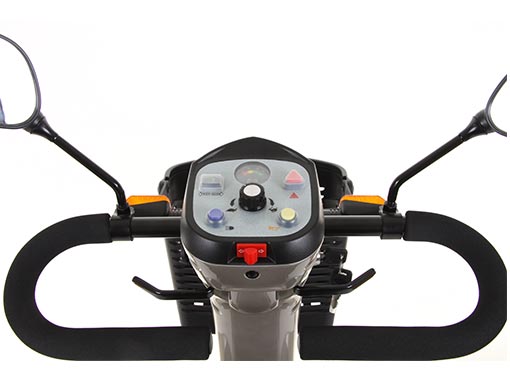 Delta Tiller Bar
The mobility scooter is fitted with a delta tiller bar that is designed to help those with aliments in their hands such as arthritis sufferers to more easily control their mobility scooter.
Titan Suspension
This incredible mobility scooter is fitted with all round suspension that helps to reduce the friction felt when riding on the mobility scooter ensuring a comfortable journey. No matter how long or short your journey you won't eel the bumps!
Visit our blog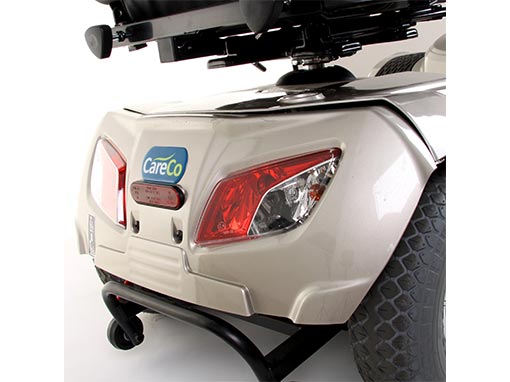 Buying the Titan Mobility Scooter?