Quest Travel Mobility Scooter
FOLDING TRAVEL MOBILITY SCOOTER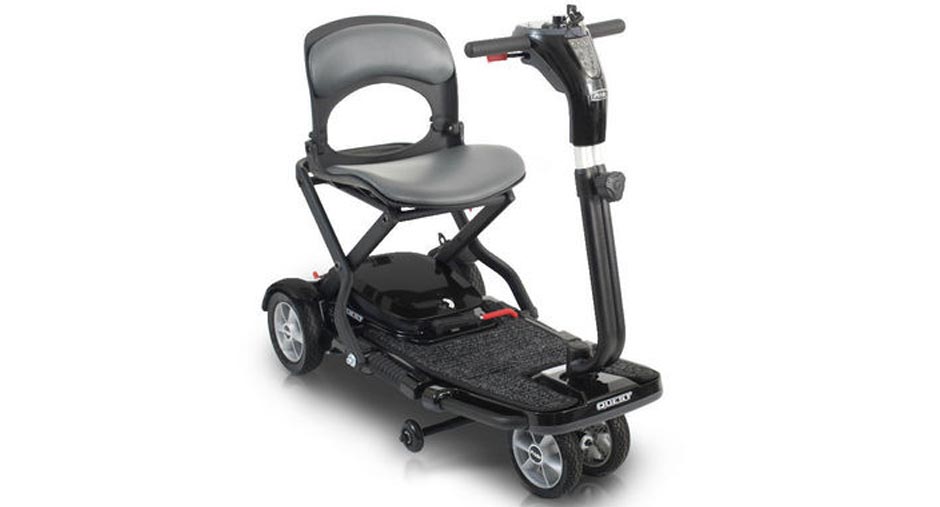 Speed
The Quest Travel Mobility Scooter has a top speed of 4mph. This scooter can be used on pavements for shopping or transported easily for days out or holidays.

Maximum Range
The Quest travel mobility scooter can carry a passenger on full charge up to 12 miles. The maximum distance does depend on the user weight and terrain you are traveling on.

Maximum Weight
The Pride Quest is a robust travel mobility scooter with a maximum user weight of 18 stone 2lbs. With a comfortable seat you are assured of a pleasant journey.
Quest Travel Mobility Scooter
The Pride Quest travel mobility scooter has a quick-fold design, this allows you to easily fold it up for transport or unfold for use. With a simple pull of the lever your travel scooter is ready for transport. This makes the Quest ideal for storage when not in use or quickly preparing for transport.
With a weight of just 25.6kg or 4 stone, the Quest is a one piece travel scooter that is lightweight enough to allow it to be lifted into the boot of your car with ease. If you have a distance to move your folded Quest scooter there's a handle so it can be effortlessly wheeled along.
The Quest travel scooter is designed for both indoor and outdoor use. To make your journey safer the scooter is fitted with both front and rear lights. Ensuring your path is lit and others can easily see you.
With your comfort in mind it has a comfortable seat to ensure a smooth journey. With its twin front wheels you have the stability of a 4 wheel scooter with a much smaller turning radius.
Quest Travel Mobility Scooter
PRODUCT FEATURES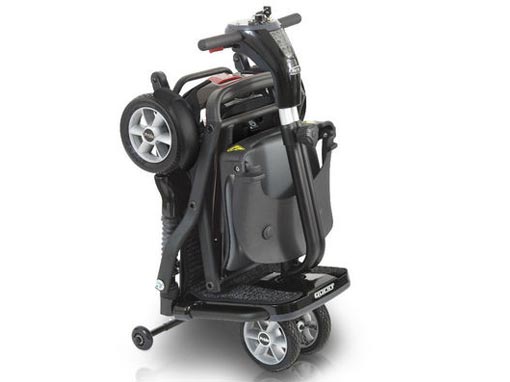 Transportable
The Quest can be easily folded down into a compact size by simply pulling a lever. Have a look at the video below to see it in action!
This makes the Quest ideal for storing, with its lightweight design it makes taking it with you in the boot of your car an easy job.
With its light weight and simple folding design it's the perfect travel scooter for days trips and taking on holiday with you.
Holiday Safe
If you plan to take your Quest scooter on holiday its compact size when stored and tight turning radius makes it a great choice for cruise ships.
With the included fast charger you can fully charge your batteries in just 6 hours! There's no waiting around for batteries to charge, you'll never be indoors!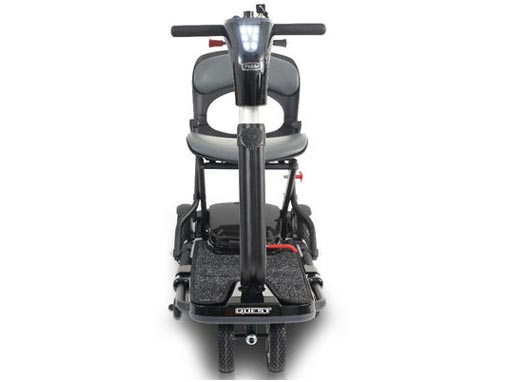 Buying the Quest Travel Scooter?