Pride Go Go Elite Traveller Plus 4 Mobility Scooter
TRAVEL MOBILITY SCOOTER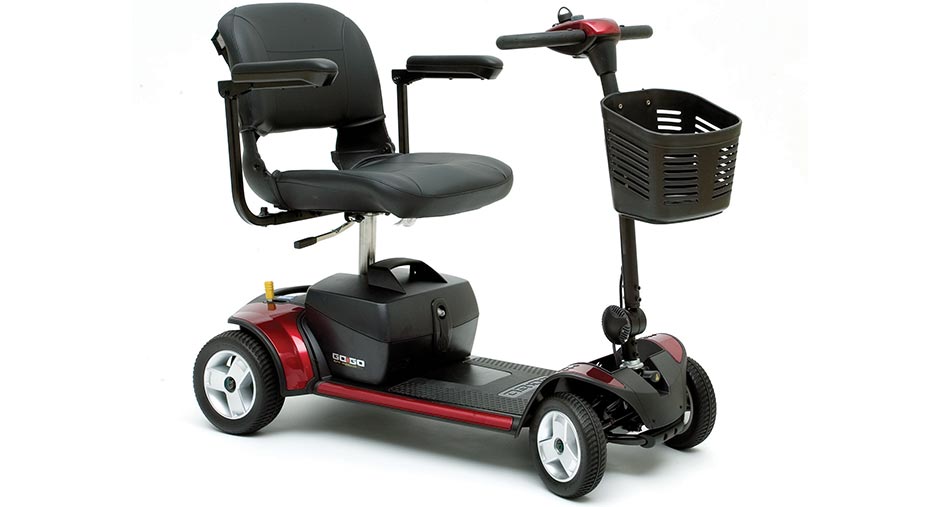 Speed
The Pride Go Go Elite Traveller 4 Travel Mobility Scooter is capable of a top speed of 4mph. This scooter can be used on pavements, in shopping centres or transported easily for days out.

Maximum Range
This travel scooter can carry a passenger on full charge up to 13 miles. The maximum distance depends on user weight and terrain you are travelling on.

This handy travel scooter is robust with a maximum user weight of 23 stone. With a comfortable seat you are assured of a smooth journey.
Pride Elite Traveller Plus 4 Travel Mobility Scooter
The secret to the successful Pride Go Go Elite Traveller Plus 4 can be found under its stylish padded seat. Fitted with a heavy duty 17 A/H battery the Go Go Plus 4 can travel an amazing 13 miles, considerably more than most other Travel Mobility Scooters. With such exceptional range this opens up a variety options, from going to the shops, visiting friends and family or even for taking with you on days out. All this is achieved while still maintaining a very simple mechanism to take apart and reassemble the Pride Go Go Elite Traveller 4 Travel Mobility Scooter in no time at all.
Pride Elite Traveller Plus 4

 Mobility Scooter

PRODUCT FEATURES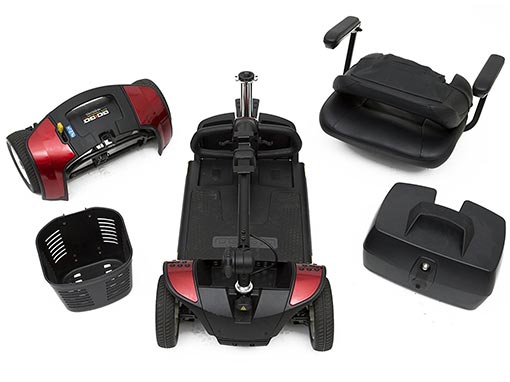 Portable
Ththis amazing little mobility scooter can be broken into five manageable pieces.
This makes the Plus 4 ideal for storing and also taking with you in the boot of your car. Whether it's a day out, shopping trip or a holiday this travel scooter is ideal. With airplane safe batteries you can even take your travel scooter abroad with you.
Delta Tiller Bar
This easy to use travel mobility scooter comes with a delta tiller bar that is designed to help those with limited strength in their hands to make steering easier.
Visit our blog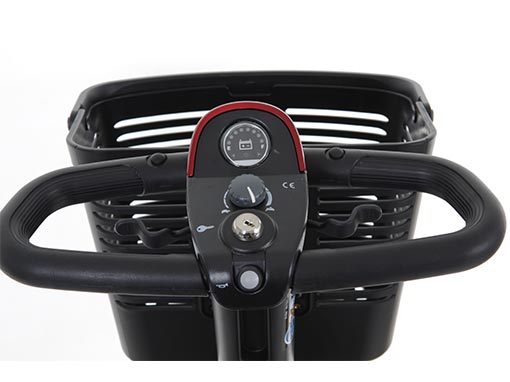 Buying the Go Go Elite Traveller Plus 4 Mobility Scooter?