Van Os Galaxy Plus Mobility Scooter
Product Features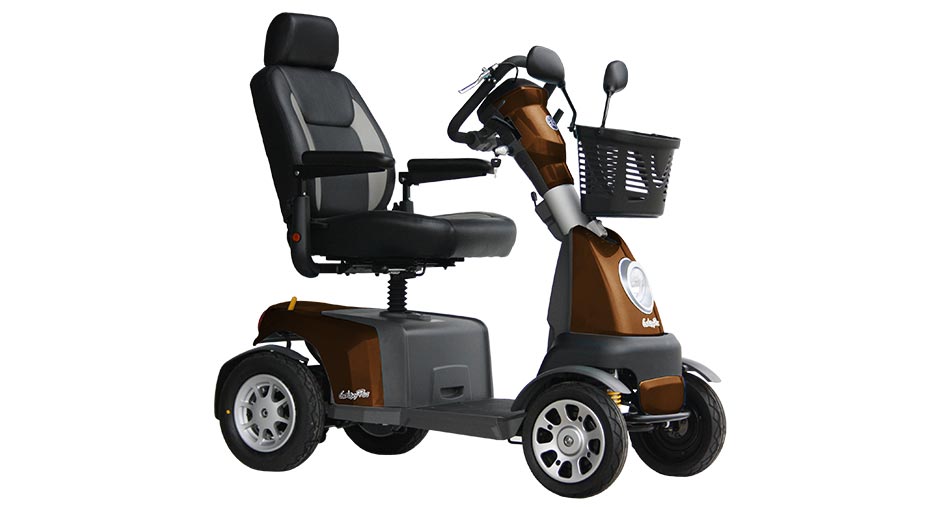 Speed Blurb
The Galaxy Plus 6-8mph Mobility Scooter is capable of a top speed of 8mph. This scooter can be used on the road allowing you to go further distances than other types of mobility scooters

Maximum Range
The Galaxy Plus 6-8mph Mobility can carry a passenger on  full charge up to 31 miles. The maximum distance does depend on the user weight and terrain you are travelling on.

Maximum Weight
The Galaxy Plus is a robust 6-8mph mobility scooter with a maximum user weight of 25 stone. With suspension and a comfortable seat you are assured of a comfortable journey.
Van Os Galaxy Plus Mobility Scooter
The Galaxy Plus 4 Mobility Scooter is able to give the rider the upmost comfort due to shock absorbers on the front and rear, and an extremely comfortable seat, which is able to rotate a full 360 degrees which help make getting on and off the scooter easier.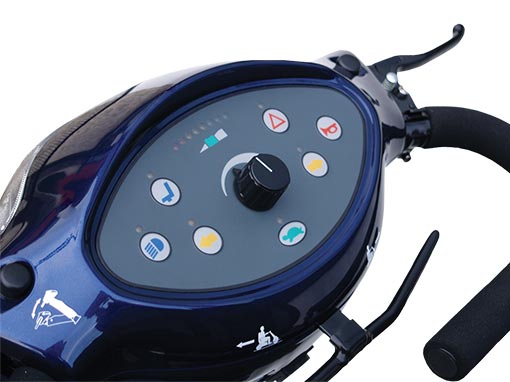 Delta Tiller Bar
The Mobility Scooter is fitted with a delta tiller bar that is designed to help those with aliments in their hands such as arthritis sufferers to more easily control their mobility scooter.
Suspension
This amazing mobility scooter is fitted with suspension that reduces the friction felt when riding on the mobility scooter ensuring a comfortable journey. Smooths the bumps on your journeys ensuring you arrive refreshed.
Read our blog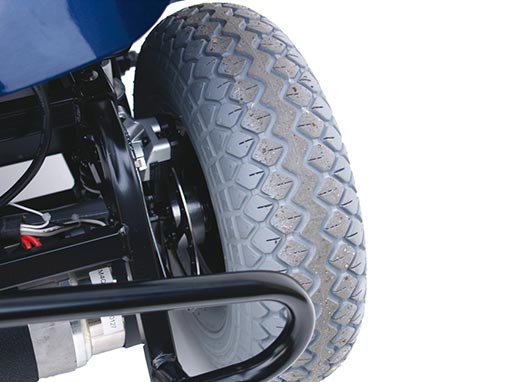 Buying the Van Os Galaxy Plus Mobility Scooter?
If you are interested in buying this product why not visit CareCo for more details!