Roma Valencia Pavement Mobility Scooter
PAVEMENT MOBILITY SCOOTER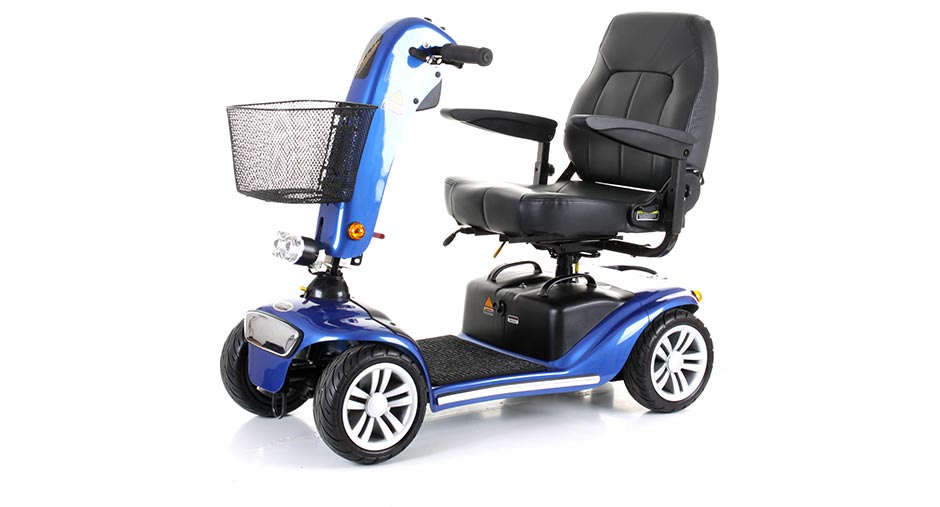 Speed
The Valencia pavement mobility scooter is capable of a top speed of 4mph. This scooter can be used on pavements for shopping or easily transported for days out.

Maximum Range
The Roma Valencia can carry a passenger on  full charge up to 20 miles. The maximum distance does depend on the user weight and terrain you are travelling on.

Maximum Weight
The Valencia is a robust pavement mobility scooter with a maximum user weight of 21 stone 6 lbs. With comfy swivel seat you are assured of a smooth journey.
Roma Valencia Pavement Mobility Scooter
Of course this is a transportable scooter and the clever design makes it simple to lift in and out of your car. The two 34ah batteries are housed in individual packs, this allows the batteries to removed one at a time. The swivel seat is removable and then once the tiller has been folded flat, the rear section of the scooter is easily disconnected from the front. There are no wires to worry about and so reassembly is also very straight forward.
Roma Valencia Pavement Mobility Scooter
PRODUCT FEATURES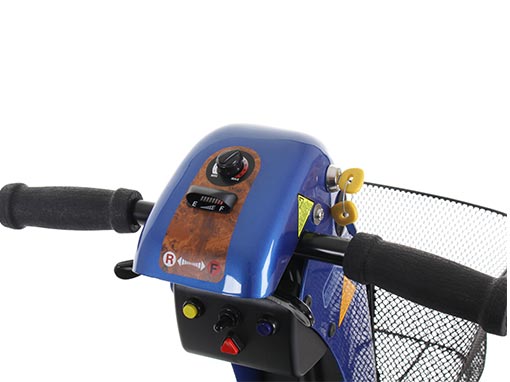 Delta Tiller Bar
The pavement mobility scooter is fitted with a delta tiller bar that is designed to help those with aliments in their hands such as arthritis sufferers to more easily control their mobility scooter.
Comfort
This incredible pavement mobility scooter is fitted with a comfy padded seat can which also be adjusted forwards and backwards, this coupled with the adjustable tiller, makes finding the optimum seating position very easy.
Visit our blog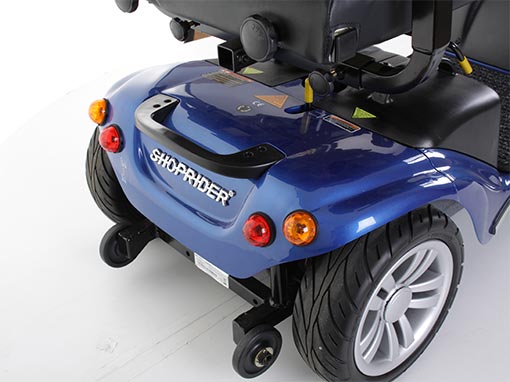 Buying the Valencia Pavement Mobility Scooter?